We may earn a commission if you make a purchase from the links on this page.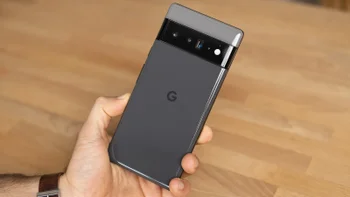 Among the issues that
Google
needs to fix for the
Pixel 6
and
Pixel 6 Pro
is one that causes all touch inputs on the phone to randomly freeze for one to two seconds. For that time period, the handset ignores all keyboard and screen taps. This is a pretty serious issue that Google needs to fix asap.
According to a
Reddit member named WillTag70
, "Have a 6 Pro and have had several instances where the screen was just randomly unresponsive to taps. I could use nav swipes which I would do out off frustration to make something happen, but tap tap tap, nothing, raises my pulse pretty quickly. Fortunately it's rare and once it responds it's ok again." One user said that this usually happens to him during gaming.
The interesting thing about this bug is that the one to two-second freeze seems to take place whenever the remaining battery life on the screen shows a decline of 1%. The issue was not only mentioned on
Reddit
but was also reported by several
Pixel 6
series users on the
Google Issue Tracker
.
Now is the time to pick up the Google Pixel 6 or Pixel 6 Pro

As the first Pixel 6 user reporting the issue wrote, "Having an Accessibility Service running with "canPerformGesture=true" it will trigger a bug in Pixel 6 or Pixel 6 Pro with Android 12 every time the battery drops 1% and it will make the device freeze for 1-2 seconds and then it will unfreeze and execute all the touches from that period of time." More than 30 Pixel 6 series users followed up by complaining that the issue happens to them too. Until Google releases a software update, disabling all accessibility services will temporarily fix the problem."
To do this, go to
Settings
>
Accessibility
. Disable Voice Access, Accessibility shortcut, and all the other accessibility apps, features, or services. Disable all of the apps regardless of whether they are System or downloaded apps. Only Google can fix the bug permanently and to do so would require a software update.
If you go ahead with the temporary fix, you'll have to do without any of the accessibility features until Google releases an update whenever that will be. Speaking of updates, we now know that
the Pixel 6 series' connectivity issues
will be fixed via a software update that Google will have released by late January.