One year ago this week, the entire staff at CNN was shaken by the sudden ousting of their leader and mentor Jeff Zucker, known as a hands-on boss who had a major influence in the network's day-to-day programming. 
Zucker admitted he failed to disclose his consensual relationship with Allison Gollust, a fellow top CNN executive, to their employer but their parent company at the time, Warner Media, suggested their biggest sin was allegedly violating standards and practices involving disgraced former New York Gov. Andrew Cuomo, D., and his brother Chris Cuomo, who had been fired two months prior. Warner Media never publicly explained how Zucker violated standards and practices, and the company has since been taken over by Warner Bros. Discovery following a long-planned merger. 
Without Zucker at the helm, CNN appears to be lost at sea, undergoing an identity crisis while also struggling to maintain a programming lineup and salvage its waning viewership. 
CNN'S DON LEMON OUT 'ON ASSIGNMENT' AMID LEAKS OF ON-AIR TENSIONS WITH CO-HOST KAITLAN COLLINS
Zucker's CNN+ collapses less than a month into its launch
What was supposed to be a lasting part of Zucker's legacy at CNN was the launch of his pet project CNN+, the streaming service that was years in development and meant to bridge the cable news network to the digital age. 
Before his ousting, Zucker lured high-profile talent to host programs on CNN+ including Chris Wallace, Kasie Hunt, Audie Cornish and left-wing personalities Rex Chapman, Jemele Hill and Eva Longoria.
Despite the $100 million that was reportedly spent in development and the glitzy PR campaign ahead of its launch on March 29, 2022, Warner Bros. Discovery pulled the plug less than 30 days later following dismal results in subscriptions.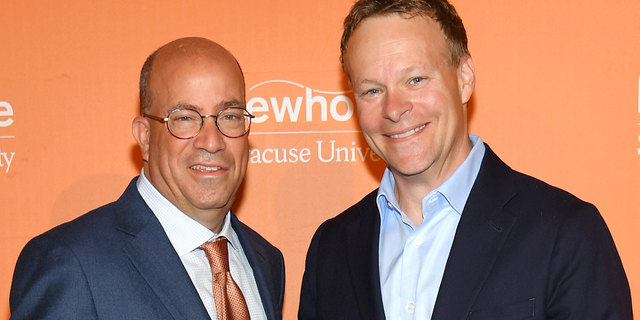 Chris Licht takes over CNN
Days after Zucker's exit, it was revealed that David Zaslav, the CEO of then-newly formed Warner Bros. Discovery, had tapped Chris Licht to lead CNN.
Licht, who came into CNN after serving as executive producer of "The Late Show with Stephen Colbert," has an extensive background in TV news, launching MSNBC's "Morning Joe" and helping revive "CBS This Morning."
Since officially boarding in May, Licht had been outspoken with his mission to make CNN nonpartisan, a stark contrast to how Zucker ran the network, which became #Resistance anti-Republican television during the Trump era.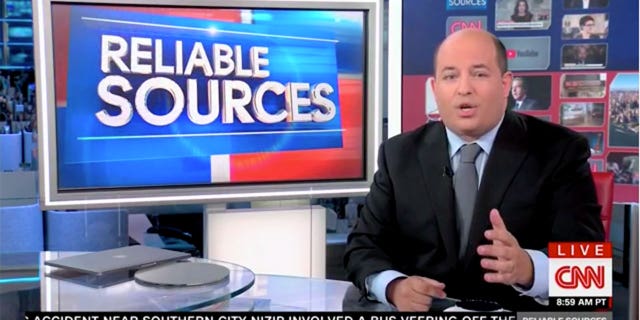 BRIAN STELTER DROPPED BY CNN: WHY THE 'RELIABLE SOURCES' HOST WAS SHOWN THE DOOR
Shocking dismissals and massive layoffs 
In the early months of Licht's tenure at CNN, there was wild speculation as to who would be let go so that the liberal network could turn over a new leaf. 
Most notably was the ousting of media correspondent Brian Stelter and the cancelation of "Reliable Sources." While Stelter's ratings tanked over the years, he continued offering full-throated defenses for the legacy press and spent much of his time attacking former President Trump and conservative media. Stelter's fans speculated that he was Licht's "sacrificial lamb" to help shed CNN's reputation as a far-left network. 
Also shown the door was CNN's longtime chief legal analyst Jeffrey Toobin, who Zucker allowed back even after his Zoom masturbation scandal from 2020, and CNN White House correspondent John Harwood, who barely troubled to hide his left-leaning political preferences.
In December, CNN was hit with massive layoffs, with editor-at-large Chris Cillizza among the more prominent figures to be dropped.
Correspondents Alison Kosik, Martin Savidge, Alex Field and Mary Ann Fox, vice president of news in the Northeast, were also let go, according to Variety. New Yorker staff writer Susan Glasser and Politico columnist Jonathan Martin lost their CNN contributor deals, according to Puck News. Former U.S. attorney Preet Bharara was also let go as a legal analyst, per CNN's "Reliable Sources" newsletter. 
Also cut was the staff of HLN's live programming, which included "Morning Express" host Robin Meade.
Don Lemon pulled from primetime to mornings
Don Lemon, one of the few remaining household names at CNN despite his struggles in the ratings department, was moved from primetime's "Don Lemon Tonight" to the new morning show dubbed "CNN This Morning."
In the world of television news, a primetime program bearing the name of the host is considered the highest possible perch. On ABC and NBC, flagship morning shows might reign supreme, but in the world of cable, primetime has historically been king. Because of this, many felt Lemon was being demoted, forcing the liberal host to defend himself on-air once the news broke. 
"I was presented with an opportunity that I just can't pass up, at this network, and we have a new boss who is a morning show [expert]. And he wants a morning show that will kick off the editorial direction of the network, every single day, and I am honored that he asked me to do it," Lemon told viewers.
"He asked me and I said yes. I could have said no. This is my show, I have a contract for this show, I decided I would take him up on that and take this journey with him. This is not someone moving me," Lemon continued. "I was not demoted. None of that. This is an opportunity. This is a promotion." 
CNN'S DON LEMON 'SNAPPED' AT CO-HOST KAITLAN COLLINS FOR 'INTERRUPTING' HIM DURING ON-SET INCIDENT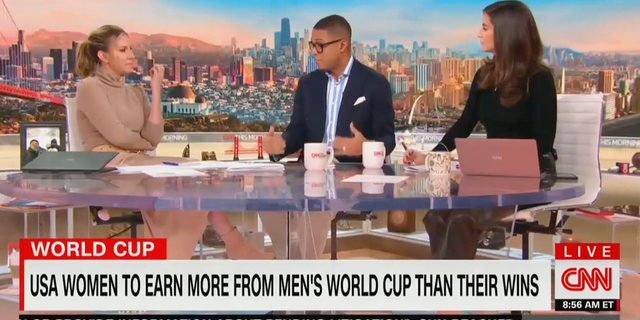 'CNN This Morning' replaces long-struggling 'New Day'
"CNN This Morning," an ensemble morning program featuring Lemon, Poppy Harlow and Kaitlan Collins, officially replaced the long-struggling "New Day" on Nov. 1.
It was seen as a chance for Licht, who previously had morning show success at both MSNBC and CBS, and his longtime lieutenant Ryan Kadro, who once succeeded Licht as executive producer of "CBS This Morning," to put their signature on the network's early hours. 
In November, "CNN This Morning" averaged an underwhelming 454,000 total viewers. The following month, it managed only 389,000 in December. "CNN This Morning" then dropped to 373,000 average viewers in January, shedding 18% of November's audience. 
But ratings woes aren't the program's only issues.
During CNN's breaking news of Brittney Griner's release from Russia on Dec. 8, there were multiple on-air instances where Collins attempted to interject while Lemon was speaking. At one point, Lemon wagged his finger above the desk and told her "stand by one second."
While off-air, however, 56-year-old Lemon got "nasty" at 30-year-old Collins, scolding her for interrupting him, which left the female co-host "visibly upset," a source who witnessed the exchange told Fox News Digital. 
Word of the incident reached Licht, who urged Lemon to "take a beat," the source said. 
Lemon did not appear on the Dec. 9 broadcast.
Lemon and Collins have played nice since, at least in public, but it remains to be seen if the pairing will ultimately work out for Licht and CNN. 
CNN'S DON LEMON-CENTERED MORNING SHOW SUFFERS STEADY VIEWERSHIP DECLINE THROUGH THREE MONTHS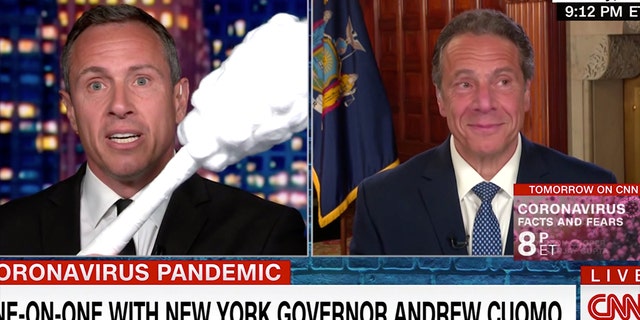 Primetime vacancy and daytime reshuffle
CNN has had major headaches both in its daytime and primetime programming.
CNN's 9 p.m. ET time slot has remained without a fulltime host or show since Chris Cuomo's 2021 firing. "Cuomo Prime Time" was replaced with various specials, more Anderson Cooper, additional Don Lemon, and a short-lived experiment Jim Acosta. None of the options resonated with viewers, and CNN managed only 735,000 in 2022 for a staggering 45% year-to-year drop off during the critical hour. 
CNN's gaping hole in primetime only got bigger after Lemon was yanked from his two-hour time slot and shuffled to a new ensemble morning program. The media industry has been baffled why CNN has not named a permanent replacement at 9 p.m., which is widely considered one of the most important hours in cable news.
Licht tapped Jake Tapper to fill the 9 p.m. slot on at least a temporary basis in the final weeks leading up to the November midterms. While CNN publicly insisted that Tapper's move into primetime was never permanent, Licht reportedly wanted Tapper to be the "new face" of the network. Despite having President Biden and Hollywood icon Dwayne Johnson in his first broadcast, his stint in primetime was a ratings dud. Tapper has said he took the gig temporarily since Licht asked and had no intention of leaving his daytime show.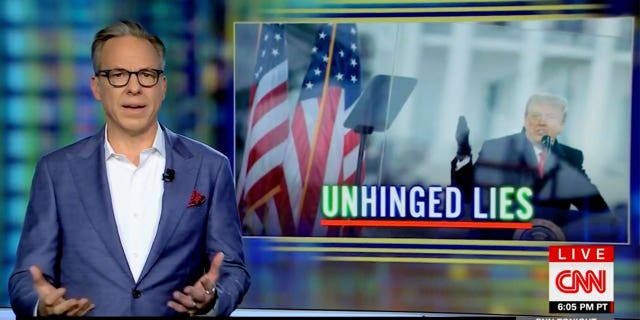 The network has been relying on Anderson Cooper to host an additional hour to fill the void, but it hasn't solved CNN's viewership issues. 
In January, CNN averaged only 629,000 primetime viewers compared to one million for MSNBC and 1.9 million for Fox News. 
Last month, CNN announced a new daytime lineup that was quickly chalked up as "an ongoing rearranging of the desk chair" by former CNN reporter Dylan Byers. The network essentially shifted around time slots and which anchors would work together, without many any significant additions. Longtime CNN anchors John Berman, Kate Bolduan and Sara Sidner would anchor the first half of the day, with Brianna Keilar, Boris Sanchez and Jim Sciutto triple-teaming in the afternoon. "Inside Politics with John King" remained in its noon time slot breaking up the new arrangements.  
As part of the changes, Jim Acosta was awarded an additional hour on the weekends while Alisyn Camerota and Laura Coates were chosen to "focus solely" on the 10 p.m. ET and 11 p.m. ET time slots where they have been filling in. 
The changes are expected to go into effect later this year.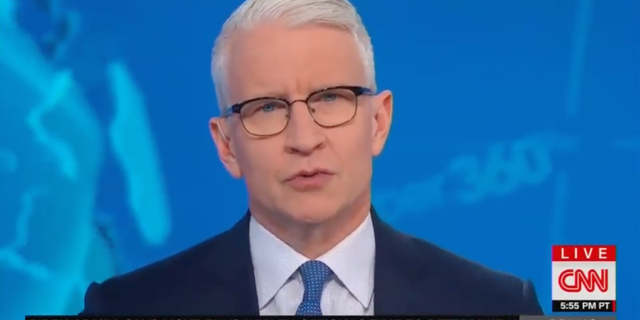 BRIAN STELTER OUT AT CNN AS NETWORK CANCELS MEDIA SHOW 'RELIABLE SOURCES'
Viewership continues plummeting
CNN had a dismal 2022 from a viewership perspective, hitting all-time lows in various categories despite a busy year that saw everything from Russia's invasion of Ukraine to crucial midterm elections. 
The network's most-watched program was "Anderson Cooper 360," which managed only 868,000 average nightly viewers to finish No. 23 among cable news offerings. During the primetime hours of 8-11 p.m. ET, Fox News averaged 2.3 million viewers compared to 1.2 million for MSNBC and only 722,000 for CNN.
Among total day audience, Fox News averaged 1.5 million total day viewers, an 11% increase compared to 2021 while CNN settled for only 565,000 average viewers to lose 27% of the previous year's viewership. 
While 2022 wasn't particularly positive for CNN, Licht's defenders can point to widespread issues that plagued the company well before he took over. 
CLICK HERE TO GET THE FOX NEWS APP