When politicians last gathered en masse at the grace-and-favour retreat Chequers, they were farewell parties for prime ministers whose time in office was cut shorter than they expected.
On Thursday, Rishi Sunak will gather his cabinet there for an all-day summit to plot the strategy to ensure his time is not similarly curtailed – by his own MPs or, more likely, by the electorate.
The cabinet will meet at the Buckinghamshire country house where Sunak has been spending most of his weekends as prime minister to begin thrashing through the strategy for the 2024 general election most now expect to be held next autumn.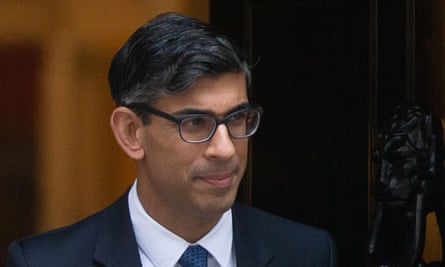 The prime minister fired the starting gun in early January, with a speech setting out his five key tests for the next two years – three on the economy, the others on NHS backlogs and small boat crossings in the Channel.
Ministers will be joined by senior staff from No 10, including the new director of communications, Amber de Botton, and her deputy, Nerissa Chesterfield, as well as the Tory elections strategist Isaac Levido, newly back to the fold after having been ousted by Liz Truss during her short premiership.
At the summit, ministers will look in detail at a presentation of battleground seats and voters' priorities – a grim electoral picture. Labour have a 22-point lead in the most recent polling, suggesting the majority of the electorate now believe Keir Starmer will be the next prime minister – and even most 2019 Tory voters say they are relaxed about that happening.
Sunak has set out economic recovery as his main focus, including getting the UK growth back on track, halving inflation and reducing debt. It is inflation that the chancellor, Jeremy Hunt, sees as the key to everything, something he will stress at the summit.
Treasury sources have confirmed reports that the most recent update from the Office for Budget Responsibility suggests the government's economic forecaster will revise down its forecasts for medium-term growth because of a weak economy and major labour shortages.
This is a far cry from the hopeful predictions Tory backbenchers have been sharing: that a warmer winter and a better UK economic performance over Christmas had given the chancellor room for possible tax cuts. But the revised OBR forecasts would wipe any of that from consideration.
"The overriding priority is to halve inflation this year. It is the root cause of industrial unrest, squeezed public services and an increase in the weekly shop," one cabinet source said. "You cannot grow the economy with rampant inflation, so it needs to come down. The chancellor isn't going to do anything that makes this job harder."
While Sunak was chancellor, there were always arguments within cabinet about tax that were voiced most often by Truss and Jacob Rees-Mogg. As prime minister, he no longer has that problem. "There isn't anyone round this cabinet table pushing for big tax cuts," one cabinet source said.
What Sunak does face is a number of bear traps in the coming months that could cause new friction with his backbenchers. The Tory chief whip, Simon Hart, has been having conversations with a number of restive MPs to take the temperature of the party in recent weeks.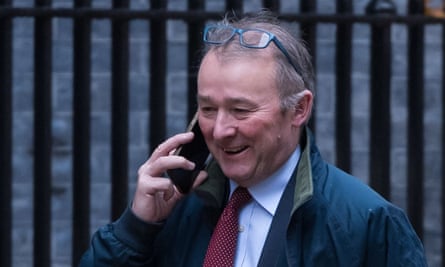 In his sights have been those who could be inclined to rebel over a deal for the Northern Ireland protocol, cause trouble at the spring budget or derail anti-strikes legislation. Those are key red lines but anywhere else, there is room for compromise – as seen with the rebellions on planning, onshore windfarms and online safety.
But even most of Sunak's harshest critics say Hart is doing a better job at party management than his predecessors, making a conscious effort to spot nascent rebellions and "see round corners", according to one former minister.
Many backbenchers are tired of conflict and have no appetite for plotting. But it is hard for them to escape the onslaught of so many negative front pages, even though Sunak allies blame many of the latest sleaze scandals on "Long Johnson" – hangovers from Boris Johnson's time in No 10 that the Tories need to escape.
But it also has not escaped their attention how Labour has been seizing the initiative not just on the attack but on key policy areas – many of them particularly mentioning the shadow health secretary Wes Streeting's proposed NHS reforms.
"Rishi is a submarine. We've just given out £2bn for levelling up and the reaction across the media is relentless criticism," one former cabinet minister said. "We are being hammered on the front pages and there doesn't seem to be any proper strategy to regain the narrative."