We may earn a commission if you make a purchase from the links on this page.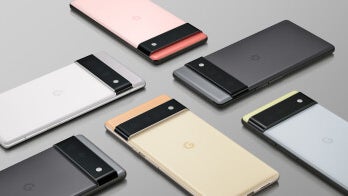 The update features a Kernel-based Virtual Machine (KVM) allowing the kernel to run as a hypervisor so that Windows 11 can have access to the phone's CPU, memory, storage, and a network. Despite the lack of graphics acceleration, the developer said that Windows 11 is "really usable" and reports that he was able to play "Doom" using the Windows VM.
XDA
has posted
the complex technical background
explaining why this works.
Booting Windows, logging in, using it a bit pic.twitter.com/r1ws0WFxOg

— kdrag0n (@kdrag0n) February 14, 2022
We should point out that root access is required although there is a workaround that is pretty complex. If you miss having some sort of Windows operating system on your handset, you can check out several previously owned units on eBay priced as low as $10.20. If you were totally in love with the HTC HD2, the Windows Mobile powered smartphone is available previously owned with 512 MB of storage for $40.
Meanwhile, for the huge majority of
Pixel 6
and
Pixel 6 Pro
users, the fact that with Android 13 DP1 installed a knowledgeable developer can install Windows 11 on their phone won't mean a thing to them. But there is something in the first Android 13 Developer Preview that might be of interest to more Pixel fans and those interested in foldable phones.
Pick up the Google Pixel 6 or Pixel 6 Pro

According to Young, production of the foldable Pixel's panels will start-up in the third quarter of this year with the device expected to be released during the fourth quarter.