An American who helped with the rescue of caver Mark Dickey after he became trapped more than 3,000 feet underground in Turkey is now speaking out about the "dire" situation his friend faced, saying there are "no flat spots to walk on" inside the Morca cave. 
Carl Heitmeyer, who told NBC's "Today" Show on Tuesday that he assisted with communications between Dickey and rescue teams, said it was "great to see him finally get out because it was very dire in the early days of this rescue." 
"There are no flat spots to walk on, no flat surfaces. Much of it is vertical, but even the spaces that you walk through — what we call, you just cave through — it's still more of a climbing, scrambling up and down over rocks sometimes with slanted surfaces," he continued. "And then sometimes squirming through crawls, pushing through belly-tight crawls." 
"Although cavers can move through there, when you put them in a stretcher it becomes so bulky and rigid it can't bend," Dickey added. "That is why it gets so much more complicated when it turns into a rescue." 
AMERICAN CLIMBER MARK DICKEY RESCUED FROM TURKISH CAVE MORE THAN A WEEK AFTER BECOMING ILL 
Dickey, a 40-year-old experienced caver, became seriously ill with stomach bleeding more than 3,000 feet below the Morca cave in southern Turkey's Taurus Mountains on Sept. 2. Hundreds of people from the climbing community, including cavers and rescue personnel from several countries, rallied to save him. 
Early Tuesday, the Speleological Federation of Turkey released a statement confirming Dickey was safely above the surface. 
"Mark Dickey is out of the Morca cave," the federation said in a statement. Dickey was removed from the last exit of the cave at 12:37 a.m. local time. 
"He is fine and is being tended to by emergency medical workers in the encampment above," the statement said. 
DICKEY SHARES INSPIRING VIDEO MESSAGE FROM INSIDE TURKISH CAVE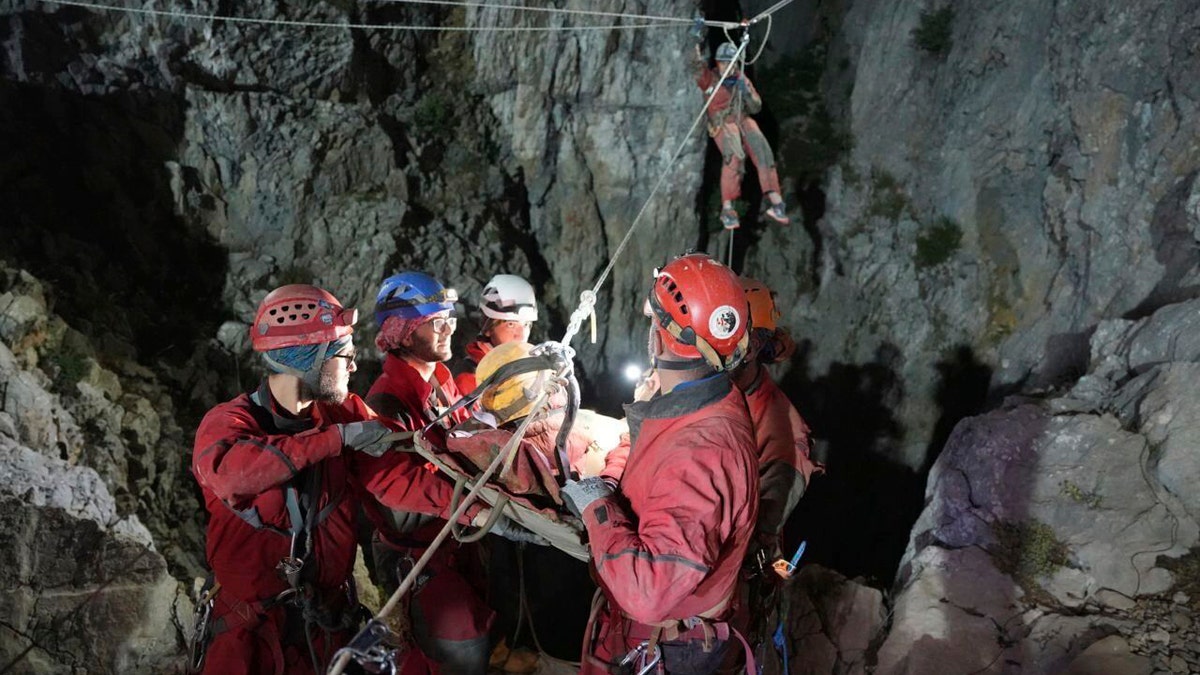 An emergency team was able to treat Dickey initially, but he was ultimately too weak to climb out of the cave, so rescuers carried him with a stretcher.  
They made several stops at temporary camps set up along the way before finally reaching the surface early Tuesday. 
Heitmeyer described Dickey as a caver who "has gone where no man has gone before."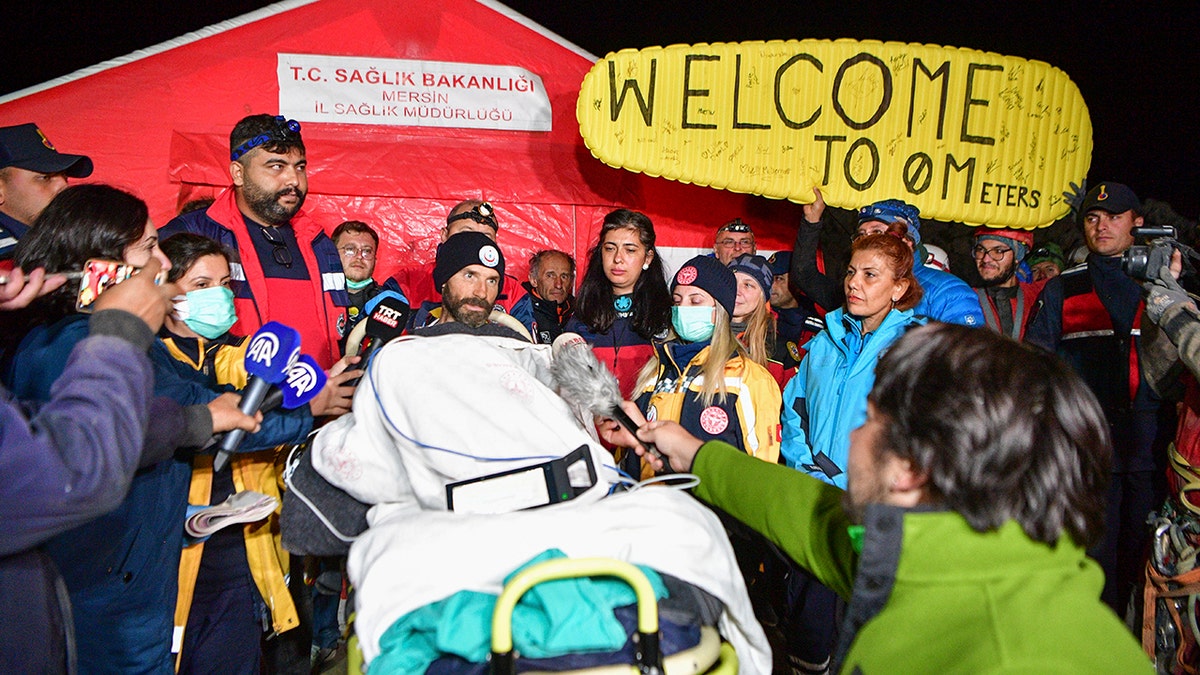 CLICK HERE TO GET THE FOX NEWS APP 
"Very few places like that still on the face of the planet, where somebody over the eons hasn't walked," Heitmeyer also told NBC about Dickey, adding that he "would bet on it" that Dickey returns to caving despite this incident. 
Fox News' Landon Mion and The Associated Press contributed to this report.